Hohem iSteady V2, 3-Axis Gimbal Stabilizer for Smartphone with AI Tracking Sensor
V2 is equipped with an AI VISION SENSOR to automatically track without any apps, allowing FACE TRACKING while you do the live streaming or online meeting on tiktok, youtube, facebook, zoom and so on. under 0.6T computing power controlling, the gimbal can GESTURE CONTROL .

3-axis iphone gimbal, brushless motor,isteady 4.0 anti-shake algorithm system, create smooth footage, smooth 320° pan, tilt, and roll rotation. four follow shot modes,shoot at low angles.
LED video light, three adjustable brightness level, natural light, clear night photo shoot.

moment mode,one tap for cinematic videos, auto-rotation inception video, dolly zoom, motion timelapse, panoramic video. rotate to 270°/180° automatically .compatible with phones with iOS 10.0 and Android 6.0 and above.

longer battery life, standby for about 9 hours, can use as emergency power bank for mobile phone and other devices with a bidirectional charging function.

Foldable & Lightweight design,can be folded into 7 Inches and only weighs 0.58 lbs,allowing you to put it in pockets, non-slip handle design.

A New Vision of Interaction
Built-in AI Vision Sensor
Built-in AI vision sensor,
iSteady V2 is able to dosmart tracking automatically without any apps.
This is not only a new breakthrough in phonegimbal market,
but also a technologicalrevolution for the gimbal industry.
As we have been exploringthe boundaries of thegimbal industry for years,and always try to createmore vital and high-valueproducts for our users andheading to the new visionfor great user experience.
NPU 0.6T computing powerwith high performance, high integration and low latency.
Innovative Double-column Cooling System
The ultra-quiet fanless passivecooling solution will let the AIsensor quickly cooling throughthe clamping steel column.
Double Laminated Board Design,Ultimate Space Utilization
The design of iSteady V2 includes dozensof components such as AI vision sensor,brightness adjustable LED video lightand buttons, they are highly integratedin the phone clamp without addingany extra weight and size.
Physical Tracking by Hardware
iSteady V2 achieve face tracking by its built-in patent AI vision sensor. It is different with the other gimbal, because it doesn't need to rely on a specific app to achieve face tracking, and it is compatible with all of the third party apps.
No need complicated Bluetooth connection
Even if your mobile is notconnected Bluetooth,
you can still use the smarttracking by its built-in AI visionsensor anytime, anywhere.
No matter what mobile apps you launched,iSteady V2 is able to track.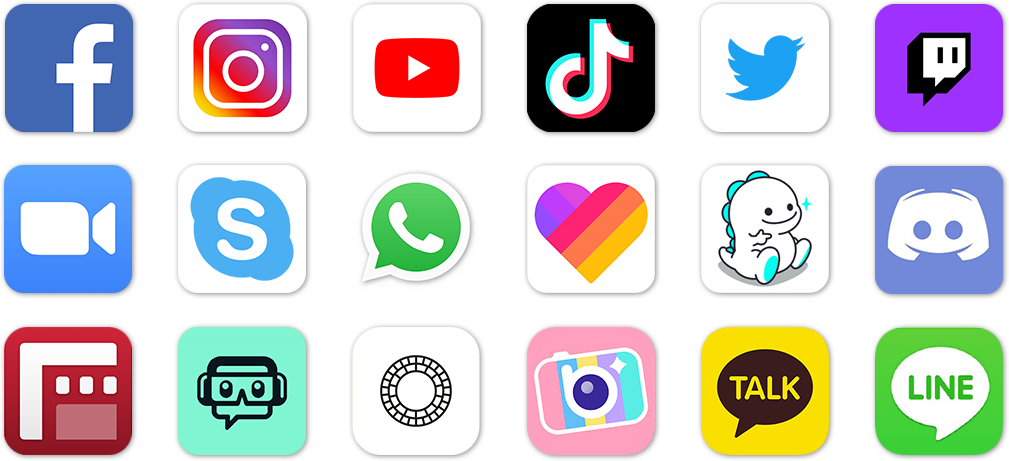 Unbelievable Smart, 
Fast Response to Your Gesture 
Just show your hand gesture and it will understand your needs. 
Not just AI Smart Tracking, It is also a 3-axis Gimbal
iSteady 4.0 anti-shake algorithm system brings you a buttery smooth footage
and let you easily make cinematic shots.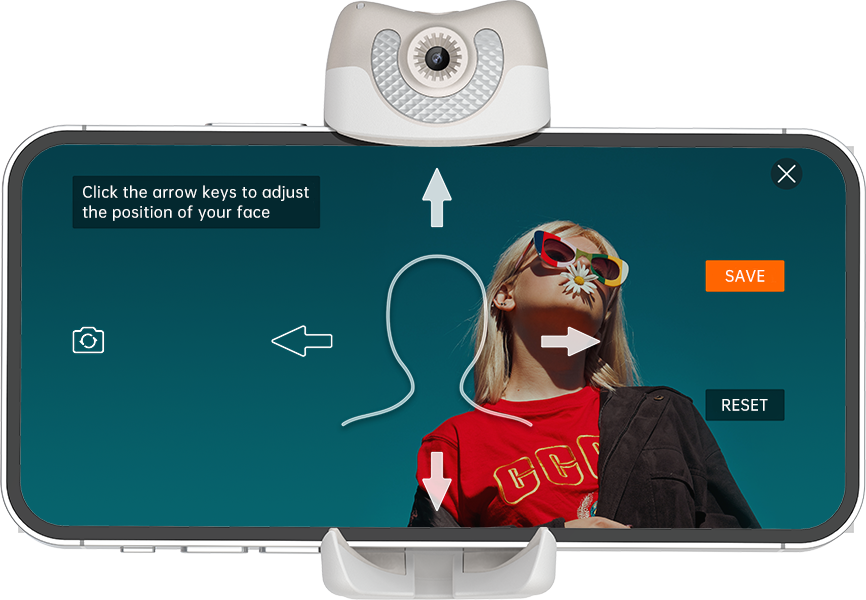 Create customized position.
Let V2 lock your preferred position andcreate your ideal composition.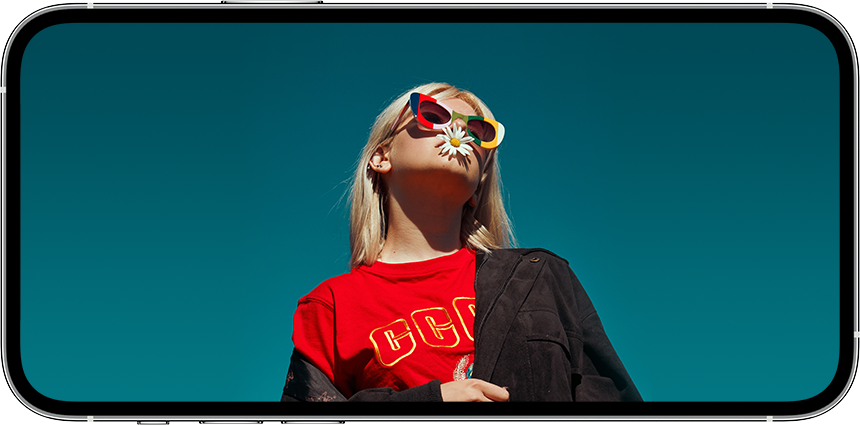 No customized position.
Fixed composition would restrict yourcreativity and individuality. 
Longer battery life, even can be an emergency power bank now
iSteady V2 has 9 hours battery life supports emergency charging of mobile phones and other electronic devices.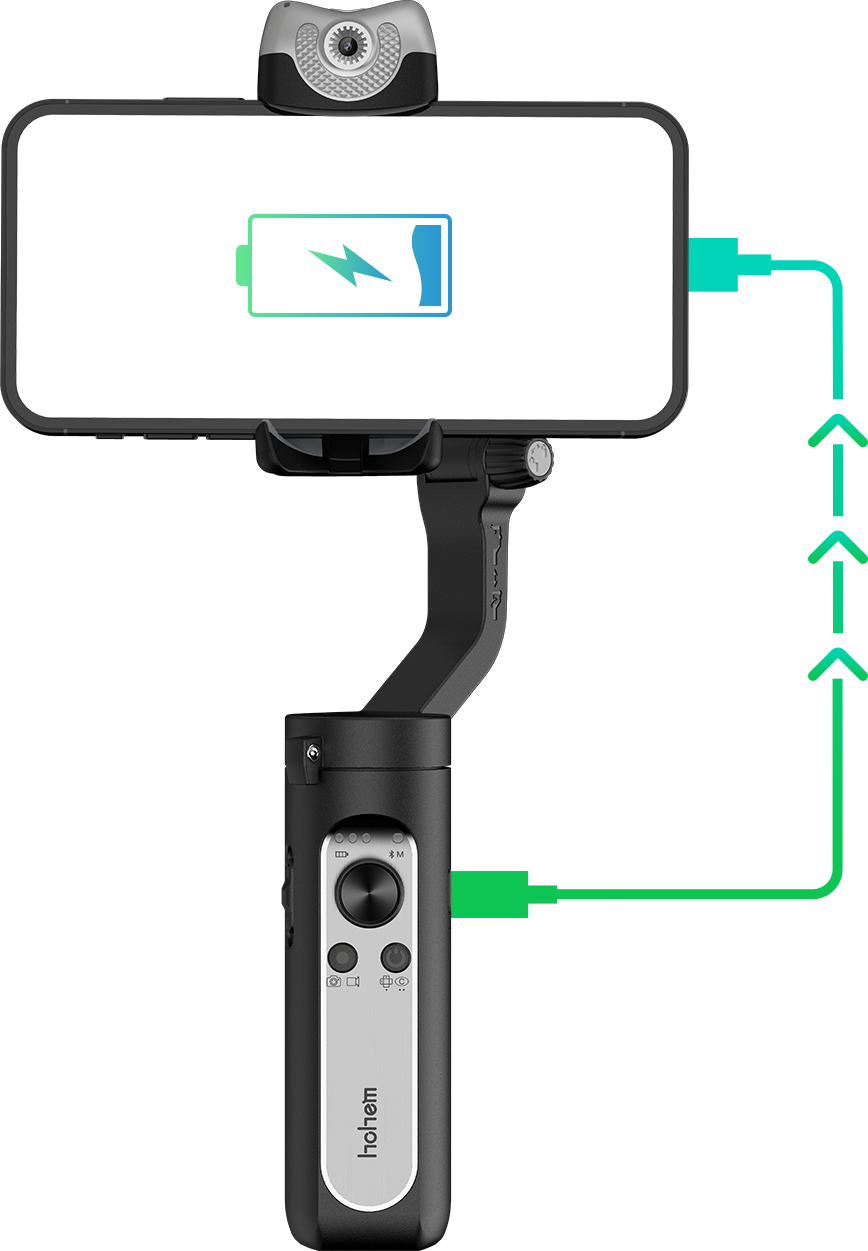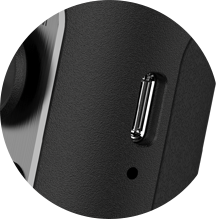 Type-C Charging Port
Support Two-Way Charging
Not just AI Smart  Tracking
It is also a 3-axis Gimbal
iSteady 4.0 anti-shake algorithm system brings you a buttery smooth footage and let you easily make cinematic shots.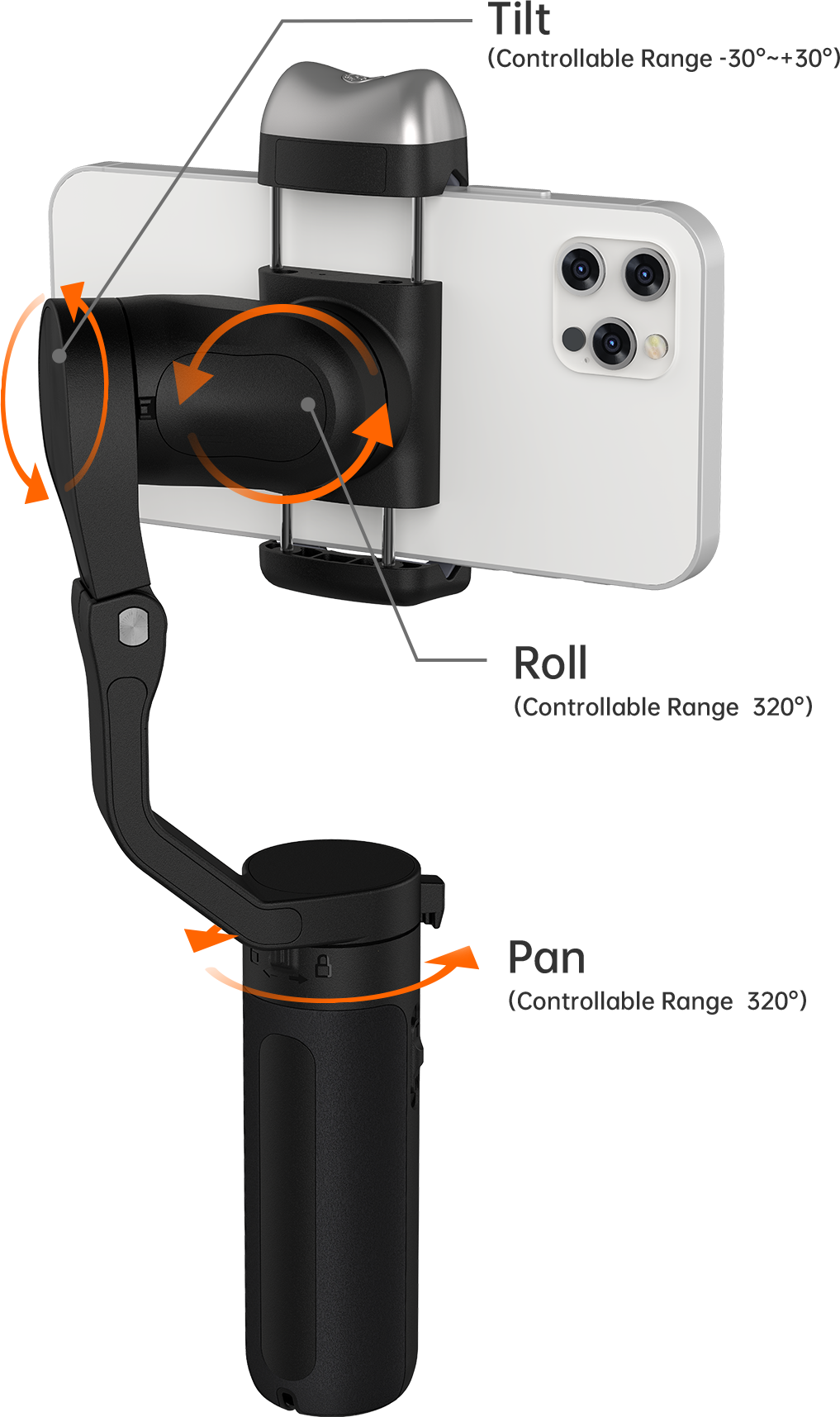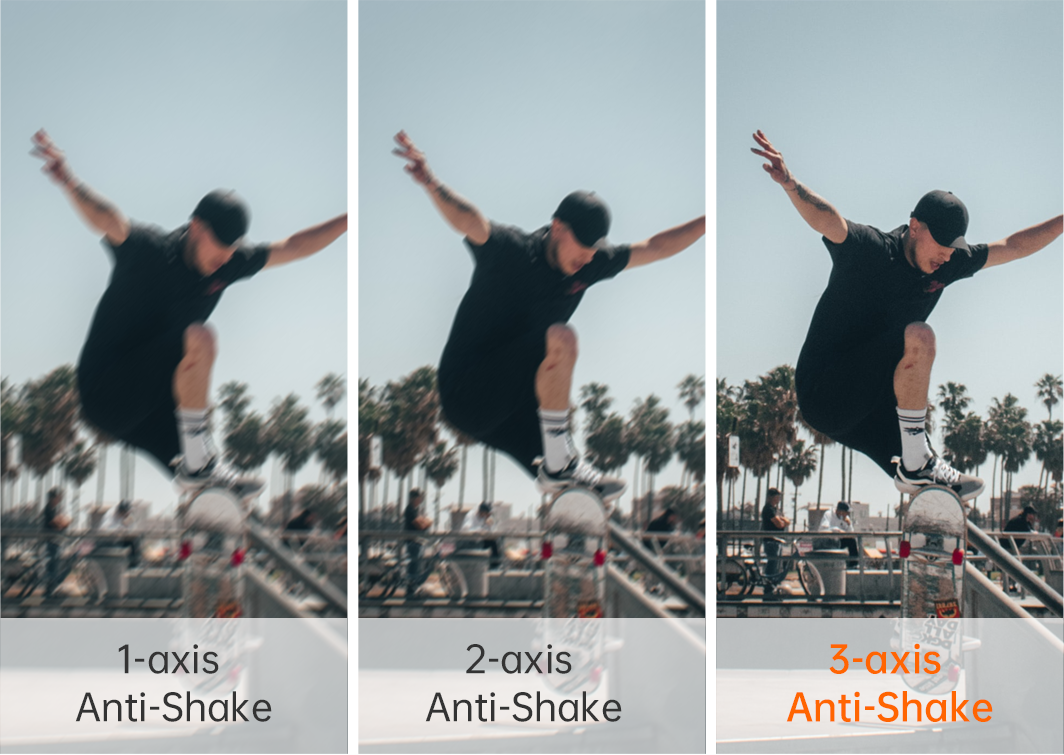 3-axis gimbal is more stable than 1-axis and 2-axis gimbal.
Filming high-definitionvideo no matter how shaky your hand is.
Wanna Film a Movie
Moment Mode is here for You
Have fun with video template in moment modewith just one click.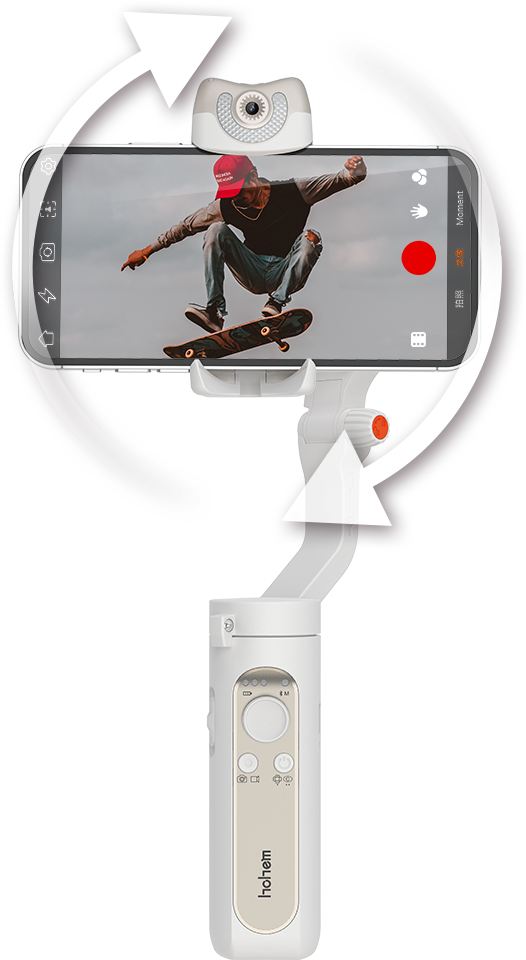 Unique Perspective from Fantastic Low Angle
Switch to low angle shooting by turningthe gimbal up side down.
You will findthe surprise from a differentperspective to look the world.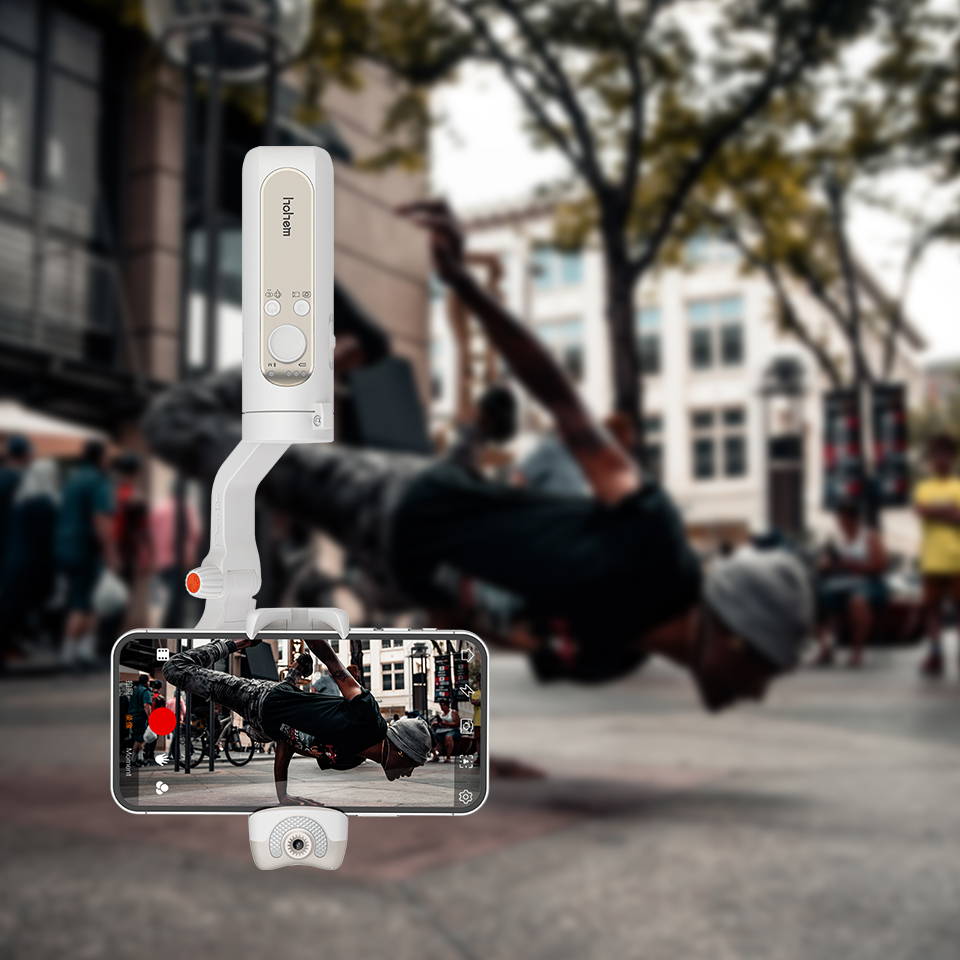 No Limitation for Apps,
Take High Resolution
Footage Directly from the
Native Camera
iSteady V2 is able to automatically follow you
through its AI vision sensor without any phone app support,
which allows you to take the highresolution footage
from phone native cameradirectly.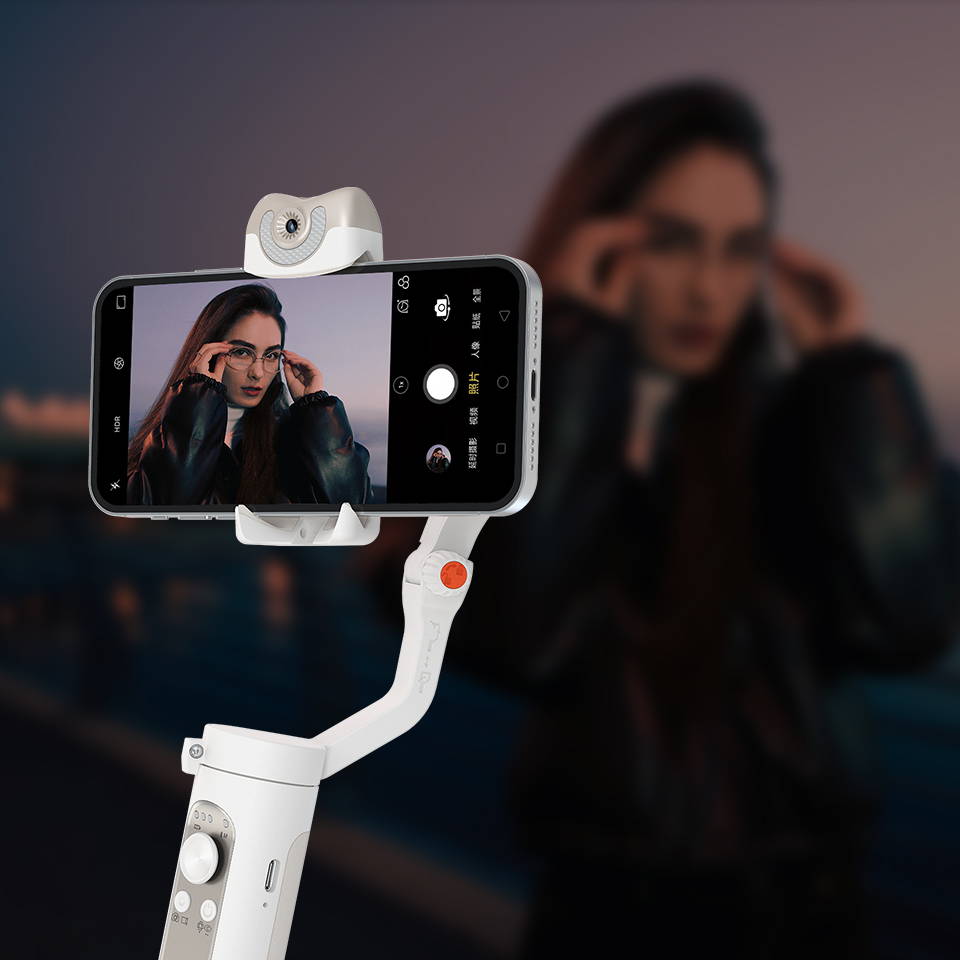 Comfortable Ergonomic
Handle Design
The handle of iSteady V2 comes with soft and non-slip leather,
which brings more comfortable feeling and better texture at the same time,
letting you make videocontents all day with pleasure.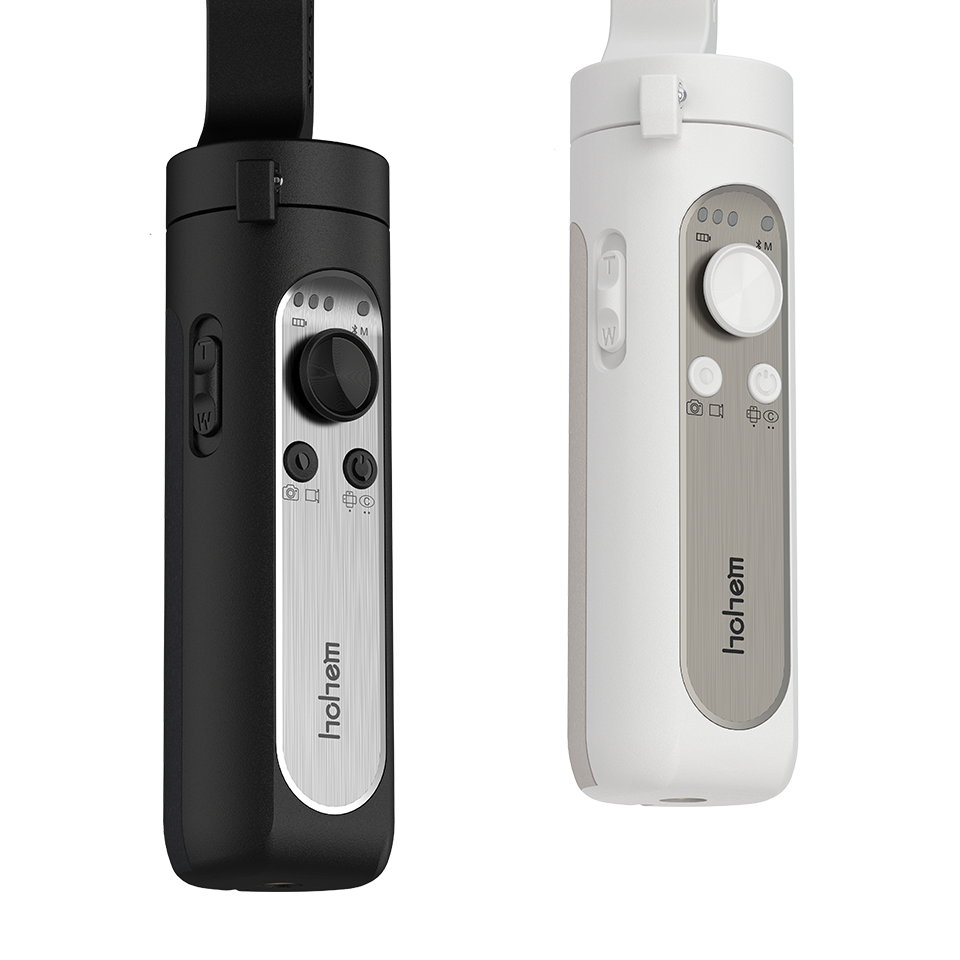 179 x 79 x 39 (Folded) 
230 x 80 x 40 (Unfolded)
100~280g (Weight)
11mm (Thickness) 
58mm~89mm (Width)
Pan 320°, Roll 320°, Tilt 270°
In the box
iSteady V2
Mini Tripod
Power Cable
Storage Pouch
Wrist Strap
9 hours
4 hours (with AI vision sensor)
2 hours (with AI vision sensor & LED video light)
Bidirectional charging port (Type C) supports gimbal works while charging.
 5V-1A 

Moment Mode

Auto-inception Mode

Motion Timelapse

Real-time Beauty Mode

Camera Setting

Personal Specs. Setting

Auto-Calibration

Online Firmware Upgrade

Pan& Tilt Follow

Auto-inception Mode

Sport Mode

POV All Follow Mode

All Lock Mode

Bluetooth 3.0 
Bluetooth 4.0
iOS 10.0 and later
Android 6.0 and later
The motor would be shown in the screen due to some of mobile cameras aredesigned at the middle of phone, such as Xiaomi10 Xiaomi10 Pro, Xiaomi CC9 PRO.